A couch with a sleeping function is a practical solution that owners of smaller spaces eagerly reach for. Such a sofa is perfect both for relaxing during the day and for relaxing at night, and at the same time saving valuable space. What couch is suitable for everyday sleeping? We advise on what to pay attention to when buying!
Living room sofas with a sleeping function. Which one to choose?
A sofa set is an inseparable element of any living room or large living room. It works well when we need a moment for ourselves during the day, host guests or plan a movie night in front of the TV. However, it is more and more common that sofas are equipped with sleeping functions. It is a tribute to those people who, due to their small size, have to design their spaces in a very thoughtful way.
The sofa, on which you can comfortably sleep, saves space, is practical, multifunctional, and at the same time looks great as the central piece of living room furniture. A simple unfolding system means that it can be – depending on your needs – quickly folded or unfolded. Another advantage of the sofa with a sleeping function is a cleverly hidden storage space, where you can hide spare bedding or other home equipment that does not fit in the wardrobe.
Which sofa for everyday sleeping works in a particular case depends, of course, on expectations. The most popular solution is a classic sofa with two or three seats and decorative elements – cushions, headrests and armrests, which can be removed or adjusted if necessary. Such a sofa takes up relatively little space, making it easy to fit into almost any interior.
A less universal, but still noteworthy solution is a sleeping corner. It is a much less adjustable piece of furniture, but usually provides much more space to sit and rest. The layout of the corner means that it is placed in those parts of the room that usually remain unused. A corner sofa significantly contributes to well-thought-out space management, and is also extremely comfortable. Adjustable headrests or elements similar to a chaise longue make the corner a perfect place for a short nap during the day.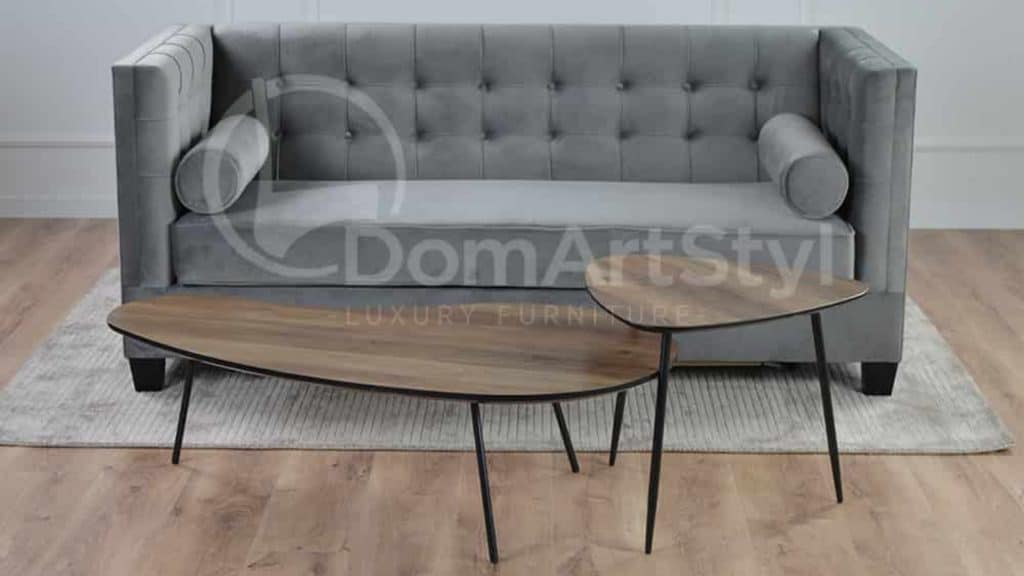 Sleeping sofa – what to consider when choosing?
When buying new furniture, the first thing we pay attention to is the appearance. Aesthetics is very important and it is worth checking whether the equipment will match the style and color of the interior. However, it should also be remembered that an attractive form does not always go hand in hand with functionality. An ideal sofa with a sleeping function should have a number of specific features. What kind? You should pay particular attention to these elements.
Size
Even the most beautiful sofa will turn out to be useless if its dimensions are not matched to the room. Too large a sofa will not be able to be unfolded, and it will visually overwhelm the space, making it look cluttered.
It is therefore worth carefully measuring the room in which the new piece of furniture is to appear. You should check where it could stand and whether it will not cut off the passage to the door or windows. You need to look at how much space a given sofa provides for one person. It is assumed that for a comfortable sleep we need a width of at least 60 cm. You cannot forget to calculate how much space the sofa will take up after unfolding.
Unfolding mechanism and containers
The unfolding mechanism has a great influence on the satisfaction of using the sofa. It should run smoothly without jamming. Most often you can meet with a raised seat or the so-called trolley. It is worth testing different opening options to choose the best one. An additional advantage of each sofa is a spacious bedding container, which saves a lot of space.
Material and quality of production
The couch is a piece of furniture that is used very often. The upholstery must therefore be resistant to abrasion or abrasion. It is good to use materials that are easy to clean. Stain-resistant fabrics and those with a fine weave are very popular. This type of furniture is more durable and practical.
Convenience
It should not be forgotten that a sofa with a sleeping function is primarily designed to provide a comfortable rest. Convenience is quite a subjective matter, after all, preferences regarding the softness of the seats vary. So let's test the sofa and see if it is equipped with elements that make sitting more pleasant, e.g. cushions or adjustable headrests.