New trends in interiors were dictated to a large extent by the past year, when we were doomed to domestic isolation, and often also to separation from our loved ones. This is how the desire to escape from the everyday life that surrounds us to the inspiring world of nature was born. Fashionable interiors in 2021 should therefore be for us not only a source of harmony and peace, but also infinite inspiration that motivates us to work remotely and act on a private basis. Find out about the most popular interior design trends for this year!
The latest interior design trends – what colors to choose for the interior?
Longing for travels, contact with nature and meeting our loved ones, we want to return to the bosom of nature in 2021. The most desirable colors in interiors include cozy, caramel brown, timeless beige and calm gray. Their perfect example is the Emily armchair in a universal and timeless gray color, whose simple form attracts attention, but also perfectly fulfills its functions.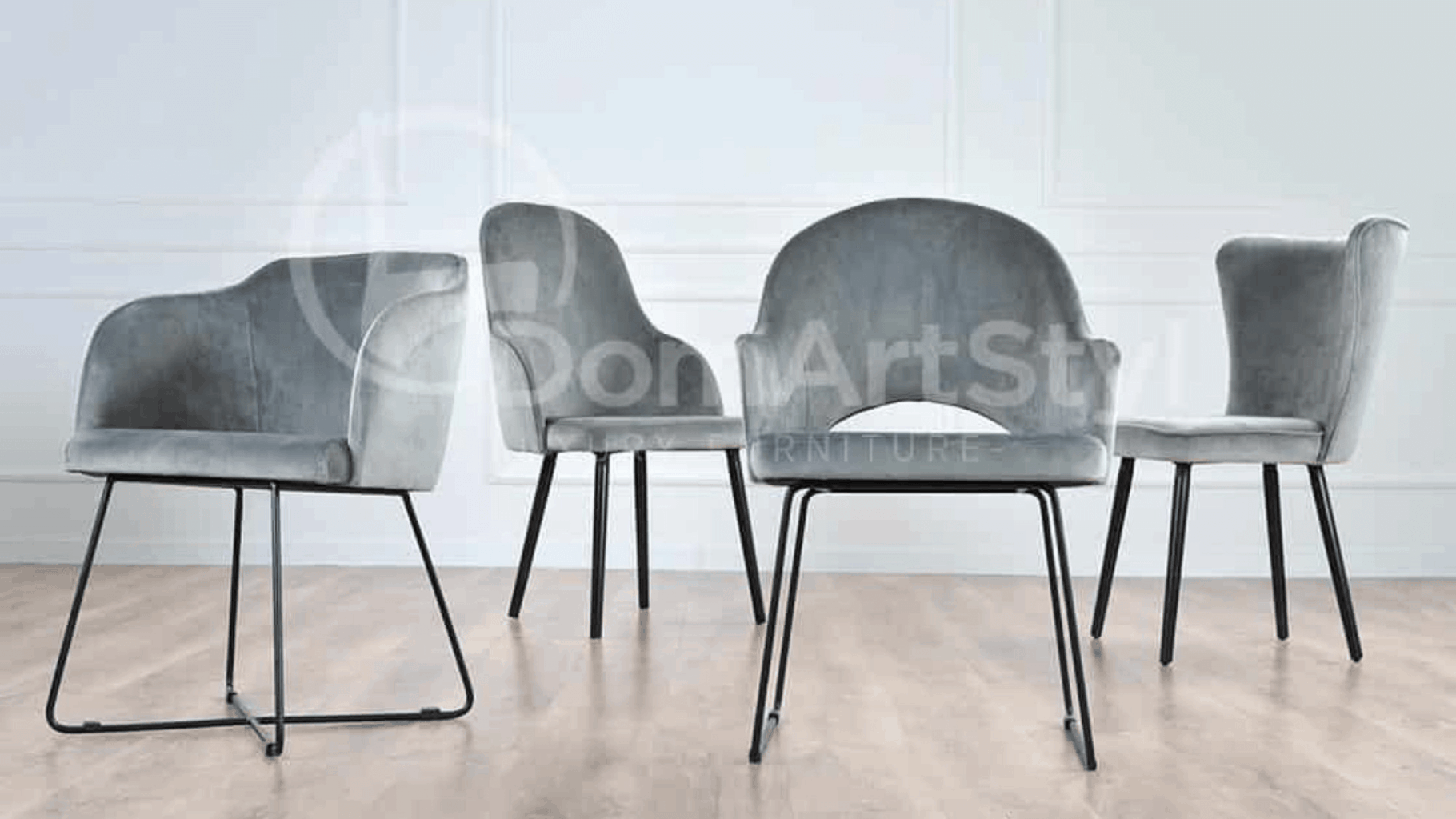 Among the colors inspired by nature, there is also a bright, slightly faded yellow color associated with sand and gentle rays of the sun. Also noteworthy are the rusty tones of orange, which can bring to mind sunsets. The latest interior design trends will take care of our well-being and harmony in family and professional life, which will allow you to calm down in your own home.
The previous year was marked by intense, expressive accents, which, however, may be disturbing. This year, we will be happy to focus on various shades of blue and green, which will remind us of water, plants and the sky. Designers also eagerly refer to delicate, pastel flowers and leaves. These trends perfectly match the comfortable Boston chair with a specially contoured backrest.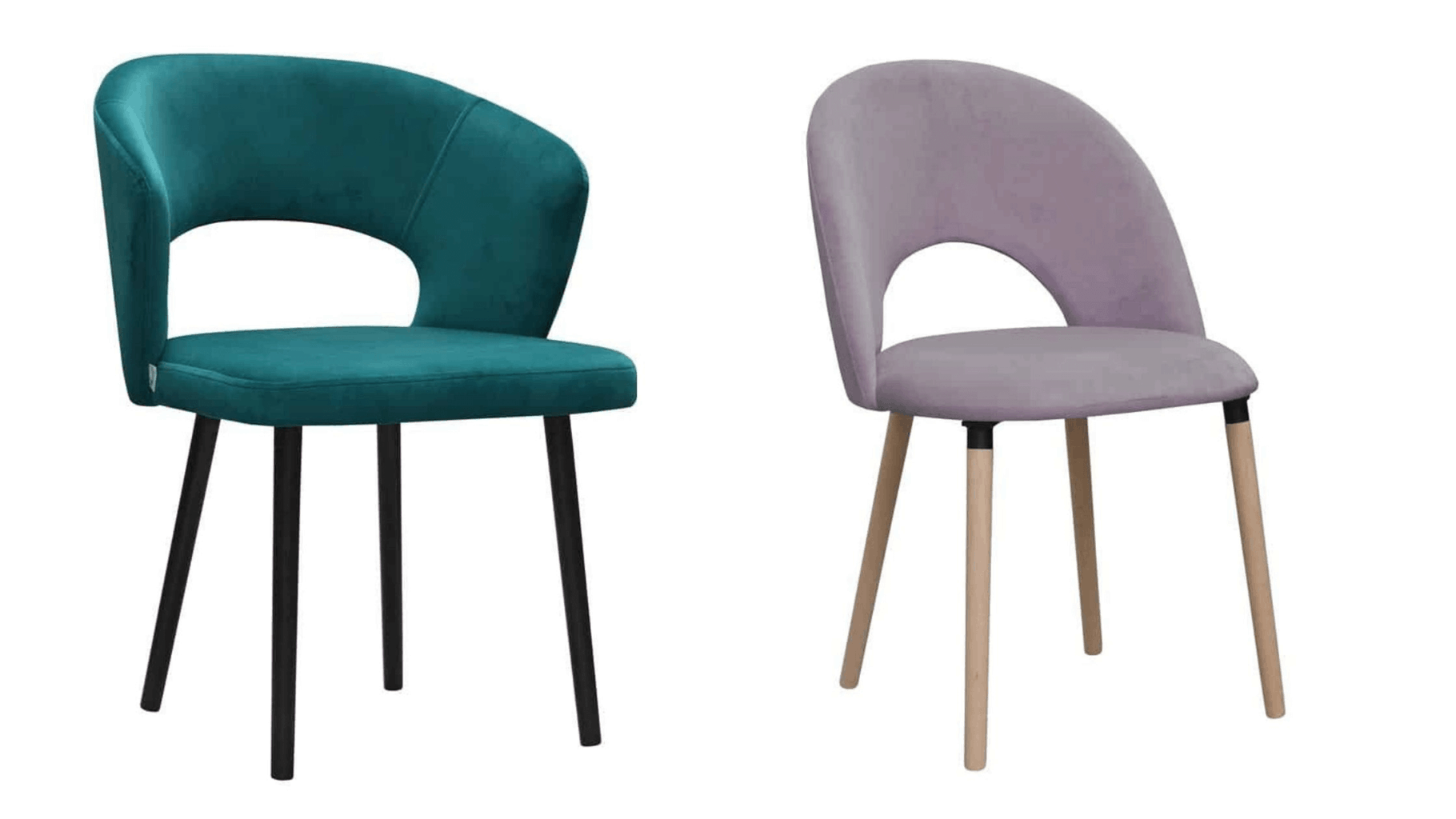 Go for the streamlined shapes of your living room furniture
We have already written about the selection of the perfect sofa for the living room in the entry: How to choose an upholstered sofa for the living room ?. Now, however, it's time to take a closer look at its shapes, as well as the functionality of furniture for the favorite room of all household members. It turns out that the interior design trends of 2021 provided for a delicate change of the key shapes for us. As a result, when choosing a sofa, armchairs or chairs, it is worth choosing models with strongly rounded lines. An additional variety, which at the same time adds coziness to any interior, is velvety, soft and pleasant to the touch upholstery. The Abisso chair will be perfect for a modern living room.
The interior of the living room should not only be consistent in terms of shapes and colors, but also functional. Oriental pouffes referring to nature, round rollers for legs or pillows significantly improve the quality of our rest. When buying a sofa, you should also consider whether it should have a sleeping function that allows you to relax after a hard day. You can read more about it in the article: What kind of sleeping sofa? How to choose a couch with a sleeping function?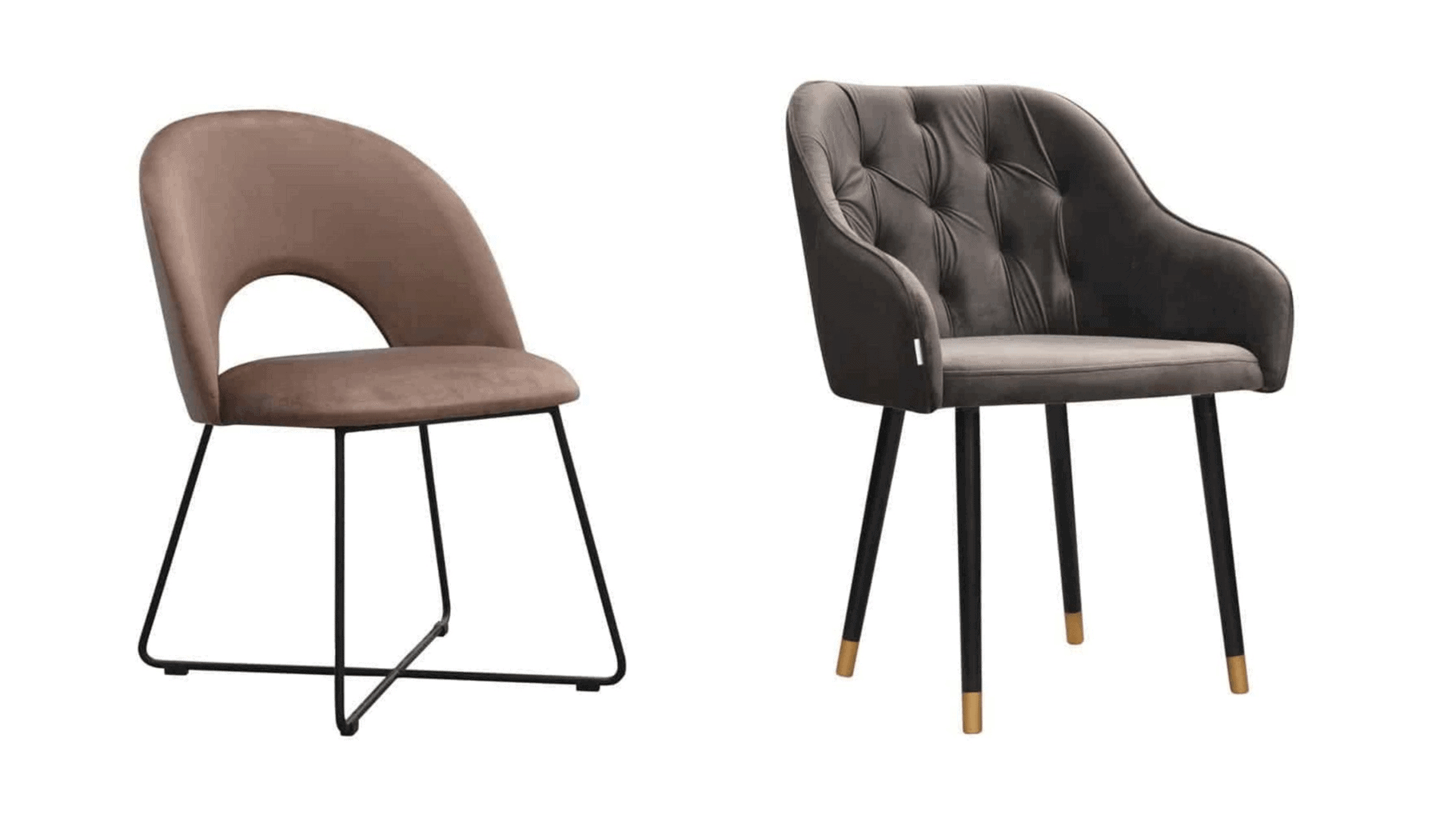 Fashionable interior styles in 2021
The latest interior trends eagerly draw on the styles already known to design lovers:
boho and scandi boho,
art déco,
japandi.
What distinguishes each of them?
Boho and scandi boho style
It is famous for being deeply inspired by nature and focuses on original ideas in interior design, which perfectly fits in with the new interior trends. Particularly noteworthy here is scandi boho, a style referring to Scandinavian traditions. According to the rules prevailing here, the interiors must not lack soothing white, sandy beige, such as the Demi chair, or plant braids. Their presence makes us feel at home as if we are in the bosom of nature.
Art deco style
It means a clear reference this season to the interwar period characterized by a unique and timeless design. Fashionable interiors in 2021 should therefore be inspired by the already mentioned flowing lines, but also be characterized by organized symmetry and elegant coverings. The interiors must have optically magnifying mirrors and small mirrors.
Japandi style
It is a tasteful combination of the Japanese trend with Scandinavian minimalism. Such a selection of styles could only result in economical, but at the same time functional forms. However, they do not have to be strict, as the minimalist Albit armchair is a great example of. The japandi style is based on gray, beige and gentle greens, which perfectly matches the latest interior design trends. Despite their economical forms, plants will be a great complement to the decor – the most sophisticated species that attract attention and are not lost against the background of other flowers.